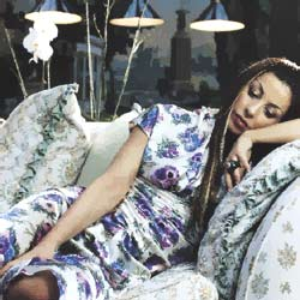 Angela Dimitriou (Greek: Άντζελα Δημητρίου; born Athens, Greece) is a Greek pop folk singer.
She is also famous in the Arab countries across the Middle East, with her song "Margarites" hitting the top of the charts in Lebanon, among other places. She made a song with the Egyptian singer Amr Diab called "Ana Bahebak Aktar." Angela Dimitriou's biggest hit and signature song is "Fotia Sta Savvatovrada" ("Fire on Saturday Nights").[1] Her CD Single Ah Patrida Mou went gold and her newest album Ta' Da Ola is now circulating
Read more on Last.fm
. User-contributed text is available under the Creative Commons By-SA License; additional terms may apply.