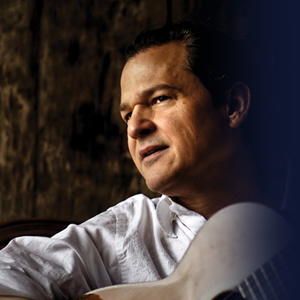 Billy Crockett is a songwriter, recording artist, amateur astronomer, and creative director of Blue Rock Artist Ranch and Studio www.bluerocktexas.com and its music production, concert, and publishing endeavors. He holds a Master of Liberal Arts degree from SMU, has recorded nine solo albums released on Word Records, Nashville, and on his own label, Walking Angel Records. Billy has been a featured songwriter on the BMI panel at Austin's SXSW music festival, Artist-in-Residence at the Academy of Gospel Music Arts, and a guitar clinician for Yamaha International. In 2006, Billy founded the Blue Rock Studio Concert Series to feature acoustic performances by accomplished singer songwriters.
Web site: www.billycrockett.com
Read more on Last.fm
. User-contributed text is available under the Creative Commons By-SA License; additional terms may apply.