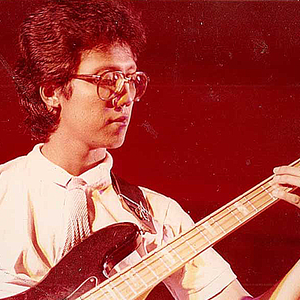 Erwin Gutawa (born May 16, 1962) is a composer, conductor, bassist, arranger, and producer from Jakarta, Indonesia. He is the father of Indonesian singer Gita Gutawa. He was play in Karimata Band, a fusion jazz in 80's as bassist.
He has released 2 studio albums so far, "Salute to Koes Plus/Bersaudara" (2004), a tribute to Koes Plus, and "Rockestra" (2007), a symphonic rock album featuring many guest musicians such as London Symphony Orchestra, Gita Gutawa, Kikan "Cokelat", Armand Maulana (Gigi), Nicky Astria, Pinkan Mambo, Andy "/rif", Roy "Boomerang", Ahmad Albar, Andra "Andra and the BackBone", and many more.
Read more on Last.fm
. User-contributed text is available under the Creative Commons By-SA License; additional terms may apply.