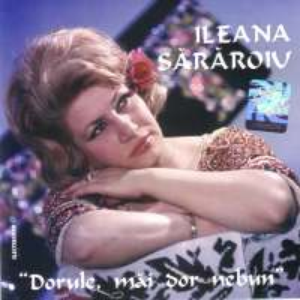 Ileana Sararoiu (Romanian: Ileana Sărăroiu) (25 September 1936–12 May 1979) was a renowned Romanian singer of traditional, popular/folk music. While not as famous as Maria Tănase, she still remains one of the most important Romanian female folk singers alongside Maria Tănase, Maria Lătăretu (belonging to the first generation of great Romanian folk singers), or Maria Ciobanu (belonging to the second). Her song-masterpieces, according to Romanian experts, are: "Doi voinici din Valea Mare" and "Unde e Targovistea"
Read more on Last.fm
. User-contributed text is available under the Creative Commons By-SA License; additional terms may apply.