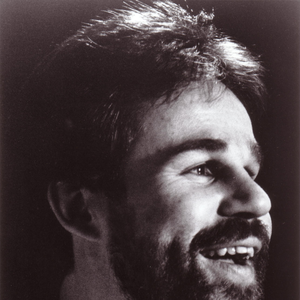 Terry Kelly
C.M., BA, DCL (Hon.), DFA (Hon.)
Terry Kelly's enthusiasm for life and sheer determination have gained him recognition as an accomplished athlete; an award-winning singer, songwriter, and entertainer; a professional speaker; and a lover of life.
Terry was a double silver medallist at the 1979 Canadian Track Championships; a member of the Canadian Track Team that competed in the 1980 Paralympics; has distinguished himself as the third blind person in the world to run the mile in under five minutes; and was honoured by carrying the Olympic Torch as part of the Cross-Canada Torch Relay for the 1988 Winter Olympics.
This Newfoundland native has been making music since his childhood years; has recorded six full-length recordings; has performed his original music in places as far away as Australia and Spain; has performed with Symphony Nova Scotia and the Edmonton Symphony; was nominated for four Canadian Country Music Awards and a JUNO; and has received seven East Coast Music Awards.
Terry's full-length recording ,"The Power of the Dream", is the first commercially-produced music CD in the world that includes Braille on the liner notes and is packaged so that the entire text contents can be independently accessed by the blind, the visually-impaired and sighted alike from the enhanced disc.
The most recent single from Terry Kelly's "The Power of the Dream" recording was "A Pittance of Time". "A Pittance of Time" was written for and about veterans, peacekeepers, and the heroes at home. This song has been adapted to the French language and titled "C'est si peu de temps". Music videos for both audio tracks and a musical drama production ("Two Minutes of Silence – A Pittance of Time") for stage have been created from "A Pittance of Time"
In addition to his concert performances, Terry Kelly has developed and has delivered his "We Can Do Anything" and "The Power of the Dream" motivational presentations to tens of thousands of students, teachers, parents, government and business employees throughout Canada and the United States. Using personal anecdotes peppered with humour, songs and audience participation, Terry encourages individuals to develop their own values and strategies for living and working happily and healthily.
On February 12, 2000, Terry Kelly, along with Stephanie McClellan and Walter Gretzky, was presented with the prestigious King Clancy Award. The University of King's College and Saint Mary's University also acknowledged Terry and his work and on May 17, 2001 and on May 24, 2002 respectively, bestowed upon Terry Kelly Honourary Doctorates in Civil Laws and in Fine Arts, "for his contribution to humanity".
On January 17, 2003, Her Excellency the Right Honourable Adrienne Clarkson, Governor General of Canada, included Terry Kelly as one of her new appointments to the Order of Canada (C.M.). Her Excellency formally presented Terry with The Order of Canada at the October 24, 2003 Investiture Ceremony at Rideau Hall.
On September 12, 2005, in Calgary, Alberta, the Canadian Country Music Association (CCMA) presented Terry Kelly with the 2005 CCMA Humanitarian Award during their Industry Awards Gala. This award is voted on by the Board of Directors of the CCMA and is presented to a person(s) and/or event(s) that have made an outstanding contribution involving extraordinary time and energy in the support of humanitarian causes through country music.
In May of 2007, upon the request of General Rick Hillier, Terry became a member of Team Canada and traveled to Afghanistan with General Hillier and members of the NHL Alumni.
While in Afghanistan, Terry sang the Canadian, and on one occasion, American national anthem prior to each respective hockey game between the NHL Alumni and the Task Forces hockey teams. Terry also spent some quality "one on one" time with many of our troops and performed two concerts as another contribution to boosting their moral.
From school classrooms to corporate boardrooms, from the recording studio to international conferences, from national radio shows to the pilot seat of an aircraft, from the controls of a Seadoo to the running of a sub-five-minute mile, Terry Kelly has been there. He has used these life experiences to motivate tens of thousands to live their own lives to the fullest and, by his example, overcome personal challenges of all types.
Full Length Recordings
Olde Tyme Christmas (2004)
The Power of the Dream (2002)
Far Cry From Leaving (1996)
Divided Highway (1992)
Face To Face (1988)
On the Move (1985)
Special Projects
Celebrate Life (2006)
A Pittance of Time (2005)
Ties That Bind (1991)
Guest Appearances
Dawson's Creek 3rd Season DVD (2003)
Factor 20th Anniversary Compilation (2002)
Friends and Lovers (Sony) (1997)
Remembering Stan Rogers I (1995)
Remembering Stan Rogers II (1995)
Atlantic Decade
An East Coast Christmas
Read more on Last.fm
. User-contributed text is available under the Creative Commons By-SA License; additional terms may apply.